Regular price
$67.00 USD
Sale price
$34.00 USD
Unit price
per
Sale
Sold out
With this book you will learn all this:
How to safely and knowingly guide models.
How to identify and correct the most common mistakes. (and the not so common ones too)
How to lead: expressions, eyes, hands, posture, feet and much more.
How to use camera elements to make your subjects look better.
How to make yourself look better according to the 6 body types.
The 20 laws for best poses by Guti.
150 Poses for Woman (FREE)
Better Poses = Better Photographs
Have you ever had doubts about how to direct the poses of your models or clients?
Have you really thought about how well you master the art of directing poses?
If so, don't worry, approximately 97% of photographers feel that they are not proficient in the art of directing poses (and many of the other 3% could really improve further).
Although it hurts to accept it, poses and expression are one of the most important elements in the success of a photograph of people: you can have the best light, the best retouch, the best intention, but if the subject does not have a good pose and good expressions, you cannot you have succeeded.
The good news is that now there is a digital book that will teach you how to achieve better poses with your clients
Learn with Guti in this digital book that will change your life and change the way you see the world of poses, and all with practical examples that you can apply today.
Imagine how different your life (and your photos) would be if you could confidently master the direction of poses, could identify mistakes and find solutions to them, and knew how to make your clients look better.
Happier customers, better results, better income and above all your satisfaction from taking photos of people would be much higher.
Share
View full details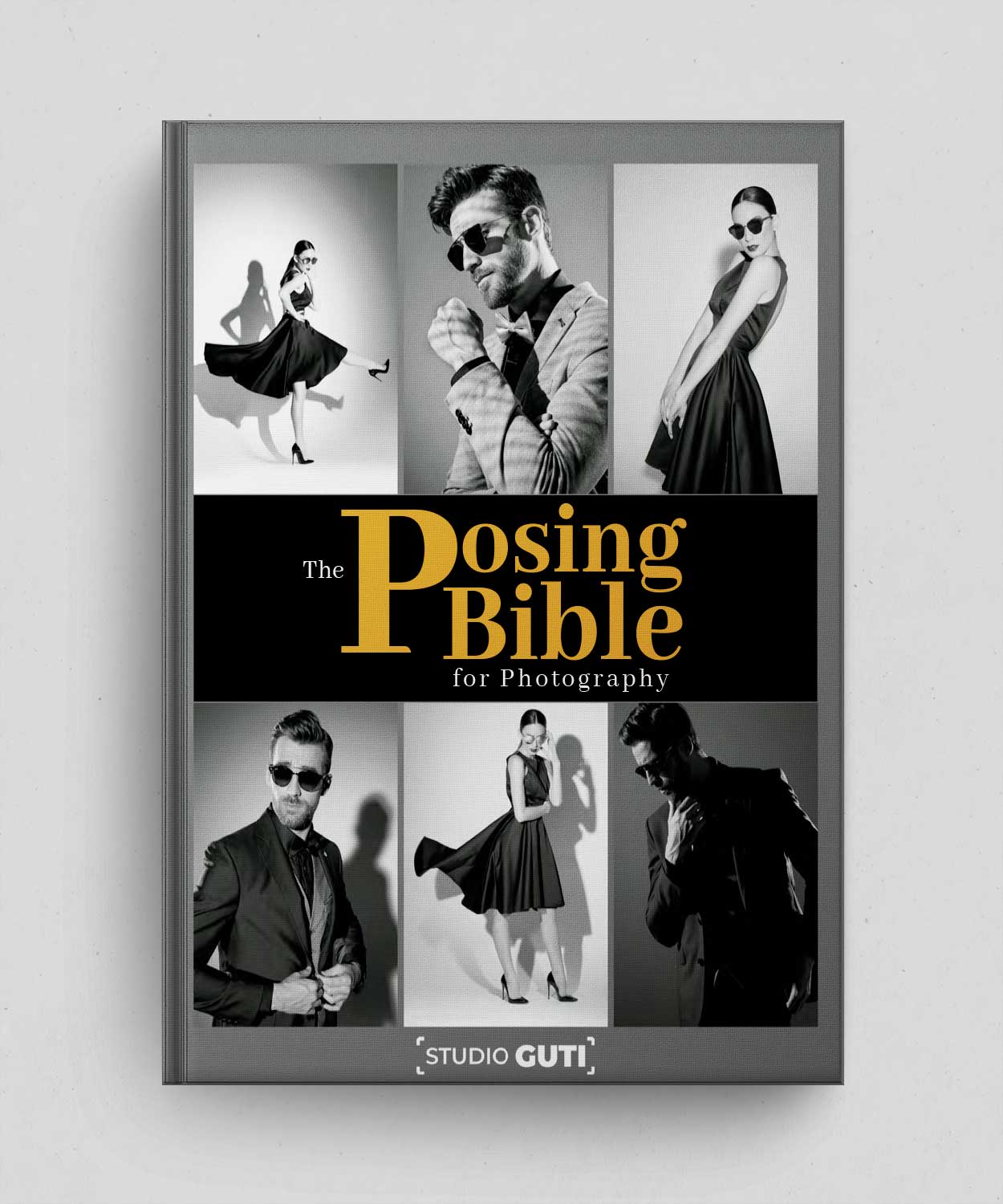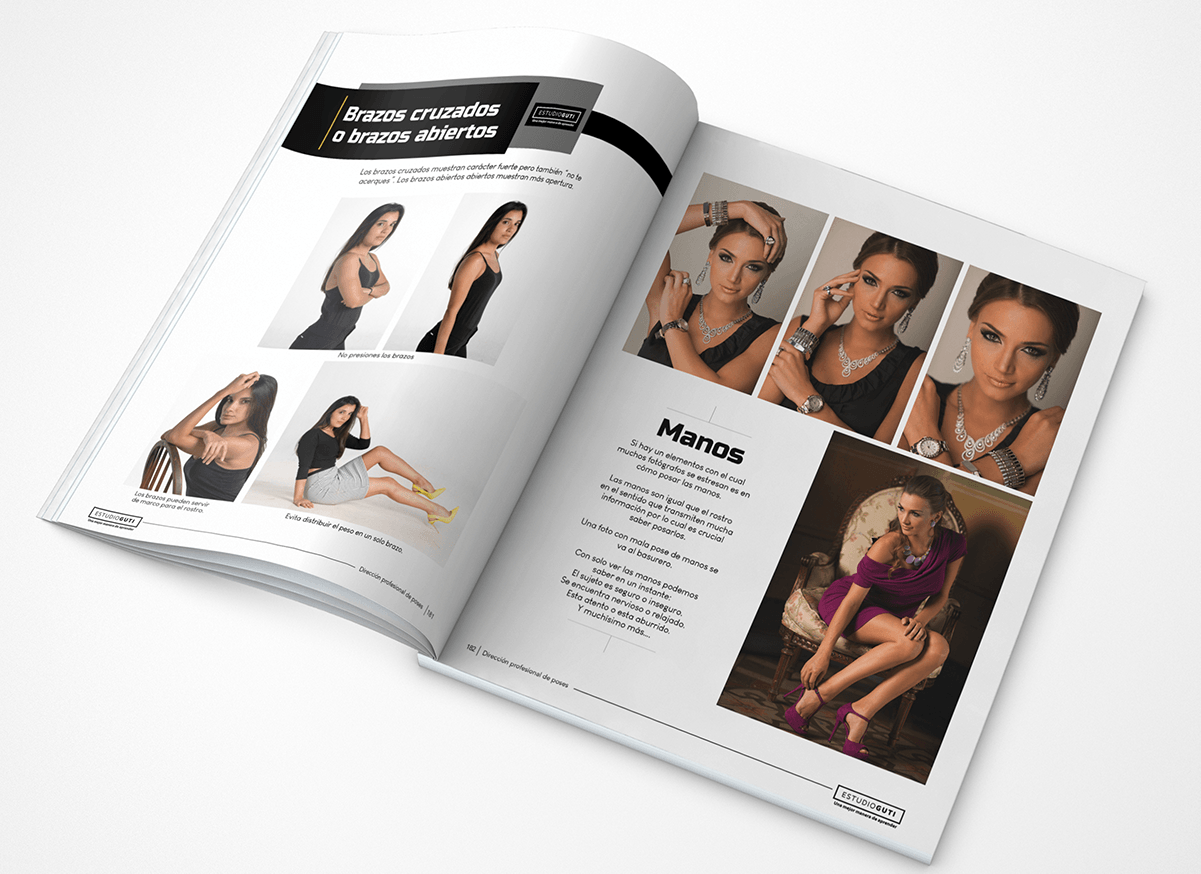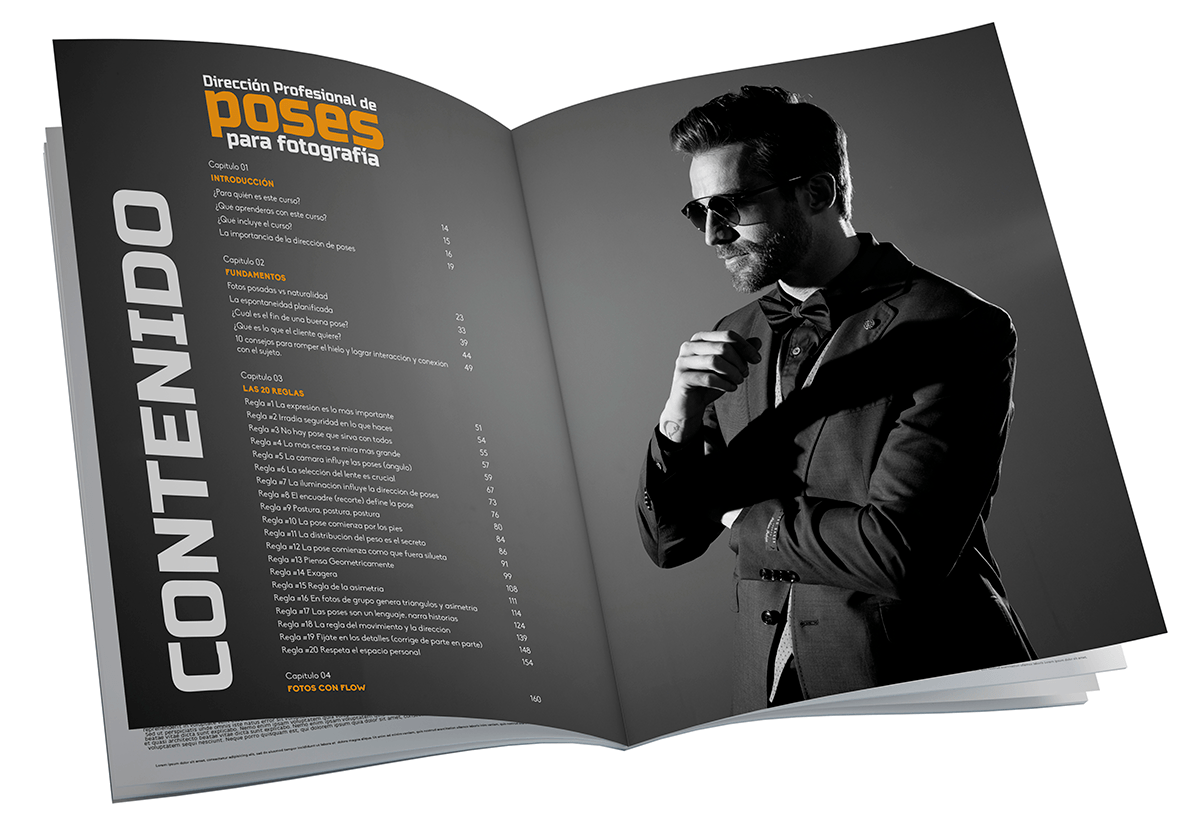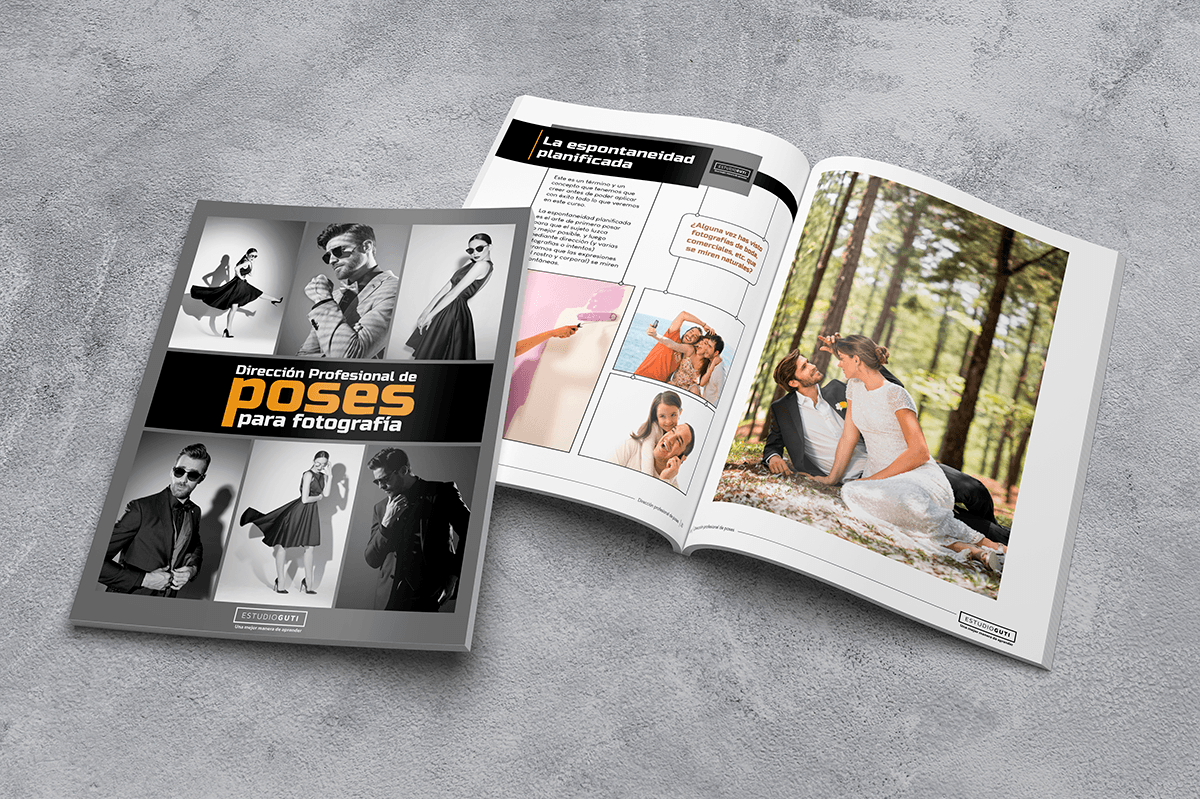 Benefits of Posing
Learn how to get better images by mastering the art of directing poses.
The formula is simple, if you want better portraits you have do make your customers poses better.
And not only that, when you master the art of posing you will enjoy a lot more the process.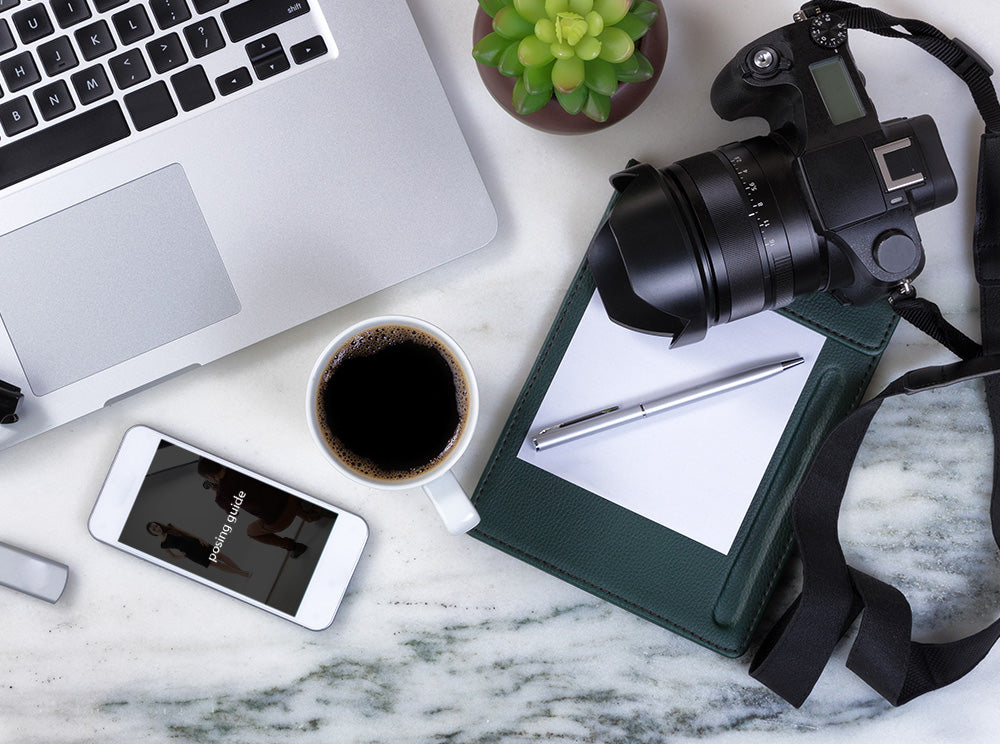 Anywhere, everywhere
You can see the posing guide on your Pc ,Mac or laptop, or if you are out shooting you can see it on your mobile phone or ipad.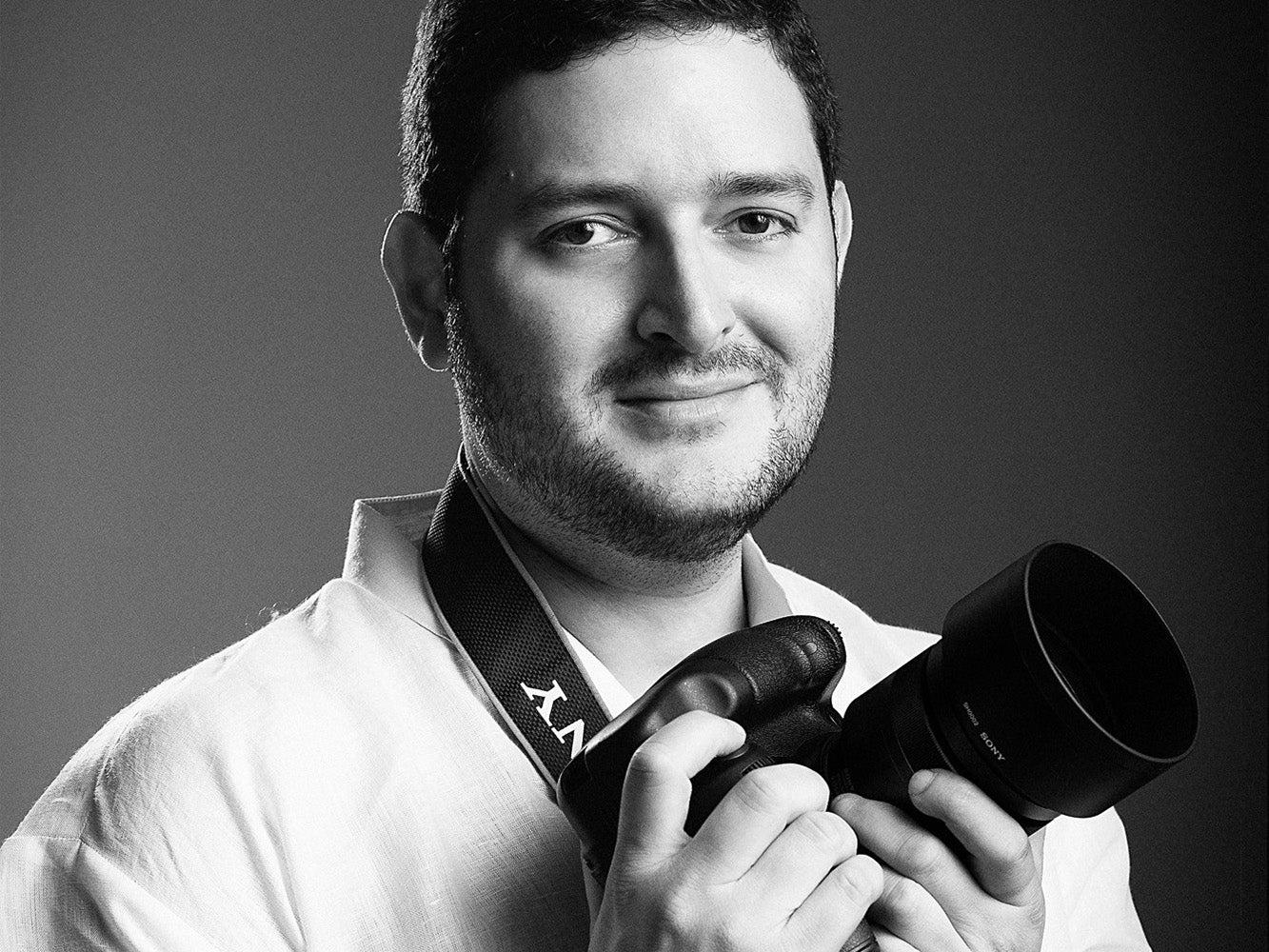 The artist
Gerardo Gutierrez is an Award winner profesional photographer specializing in advertising and corporate photography. Gerardo has over 12 years of experience in teaching photography.
167, 803 Followers
75,000 Students
17,730 Graduates
Lory Bowers

"I have many of Guti's books, they have helped me and facilitated my work, I definitely recommend them if you are a professional or an amateur."

Chris Piontkwoski

"It's a must for those who like me change places, models on a daily basis, its a true game changer."

Rosy Ricon

"Good material I purchased many books of poses and the examples are clear, and the videos are clearly explained."

Dani Olson

"Great great stuff, i have downloaded the books on my phone and i use them in every shooting."
see on all devices

printable

digital download

quality approved